Interview: The Joy of Baylee Love
August 21, 2019
Her eyes are deep and playful. Her ruby lips glisten in a mischievous smile. In her long, dark, silky hair is a secret blonde streak that lets you know: there's more here than meets the eye. Baylee Love is the type of beautiful that will make you stammer and sweat, her body cut from the mold of all that is womanly—firm and round in all the right places. But spend a few minutes in her company, and you'll find her unassuming and humble. She laughs easily and often, likes to make fun of herself, and loves to share her quirky world view with her Flirt4Free friends. This free and unique spirit is so easy to be with—to open up to—you might just think getting closer to her will completely change your life. And you could be right! We sat down with one of our most popular camgirls as she showed off her sweet, sexy, and silly sides. We hope you enjoy the transcription below: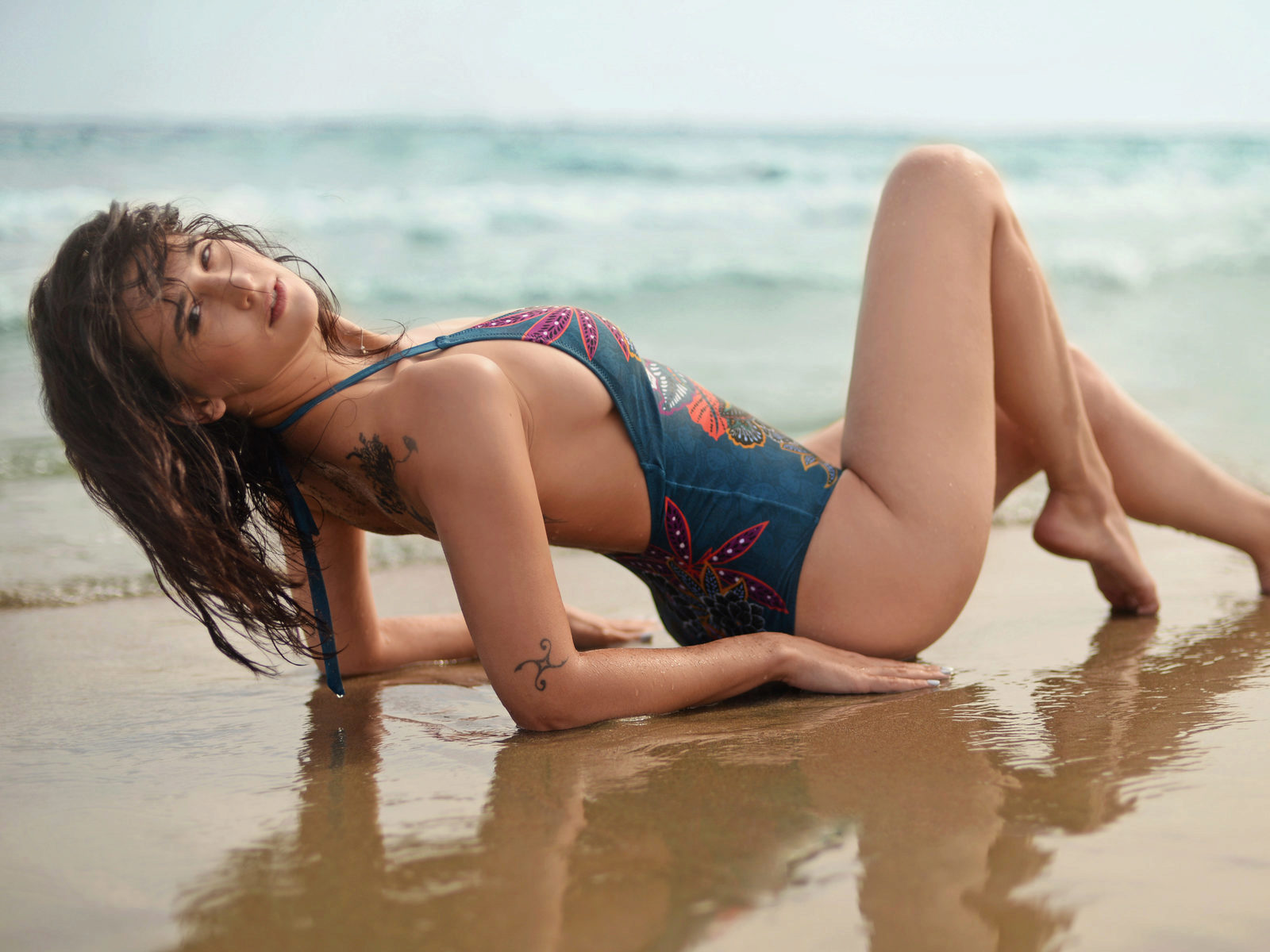 Charles Farley: How long have you been camming and what has it taught you about yourself?
Baylee Love: It's been about 4 years since I started, and I think it made me understand the meaning of patience … the difference between work and hard work. Of course, I also believe I learned more about myself as person and discovered new and wonderful things about my body.
CF: In your eyes, what sets you apart from other cam models?
BL: I think it's the fact that I probably suffer from ADHD! (laughs) NO … I am kidding! What I think sets me apart is that the level of energy I have is very high, and also pretty different from others. Sometimes I have the feeling this hits people in the face … that I get too intense … and some get scared. But I really hope not. It's not my intention. (laughs)
CF: The promo video on your F4F profile may be among the most unique we've seen on the site. Was it fun to make?
BL: Thank you! Honestly? No! It wasn't fun to make because my ass was freezing big time! However I felt so badass when it ended because I lasted all those hours in the snow and I didn't even catch the flu! Didn't expect that (laughs). When I saw the result I thought was totally worth it. I will have 2 new short videos up soon. They will be a bit different but I really hope they'll be liked.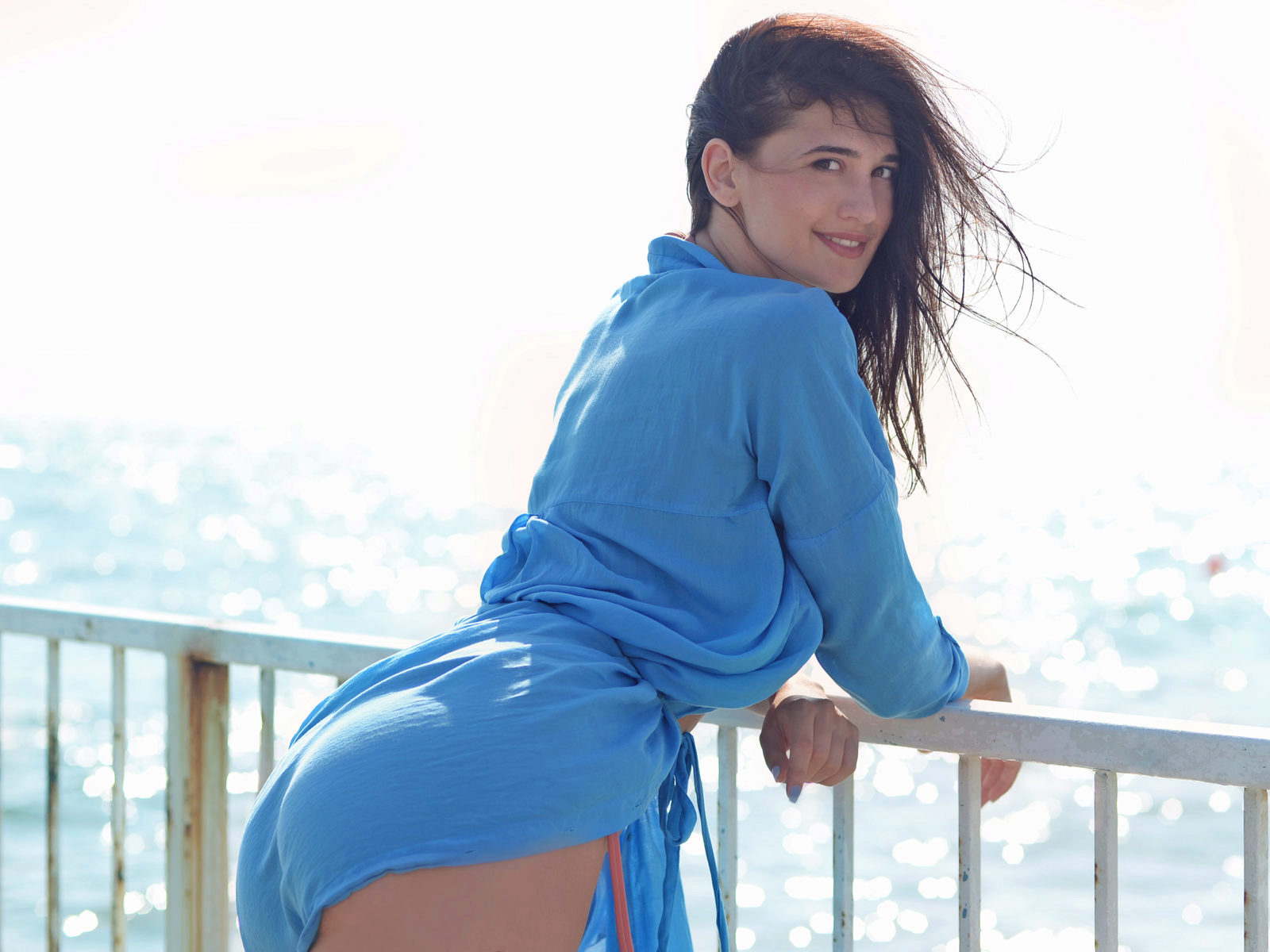 CF: Are you really a spy? Would you tell us if you were?
BL: (laughs) No, I am not a spy. I see a spy as a silent, calculated introvert. I'm a complete chaos, talk a lot and say random things without thinking … and give a lot of details, which a spy definitely would not do! So, if I was a spy … Of course I would have told you!
CF: Beyond camming and sexy espionage, what are your passions or hobbies? What fills your life when you're not on cam?
BL: Offline, I'm very simple and I love simple things. I like sports and theatre and I love to travel as much as I can with any occasion given. I hang out with friends, talk about ideas, have fun. I love to dance so take me where the music is and if I feel comfortable I'll dance until I can't breathe!
CF: What gets your attention in your chatroom? Do you have any favorite topics to discuss with your viewers and fans?
BL: Literally everything attracts my attention. A hello or a swear word. But for sure the visitors who are polite maintain my attention the best. And I don't have favorite topics. It's about how the mood in the room is in that moment. What I know for sure is that I always stop the conversations about politics and religion. I think they are very sensitive topics to approach.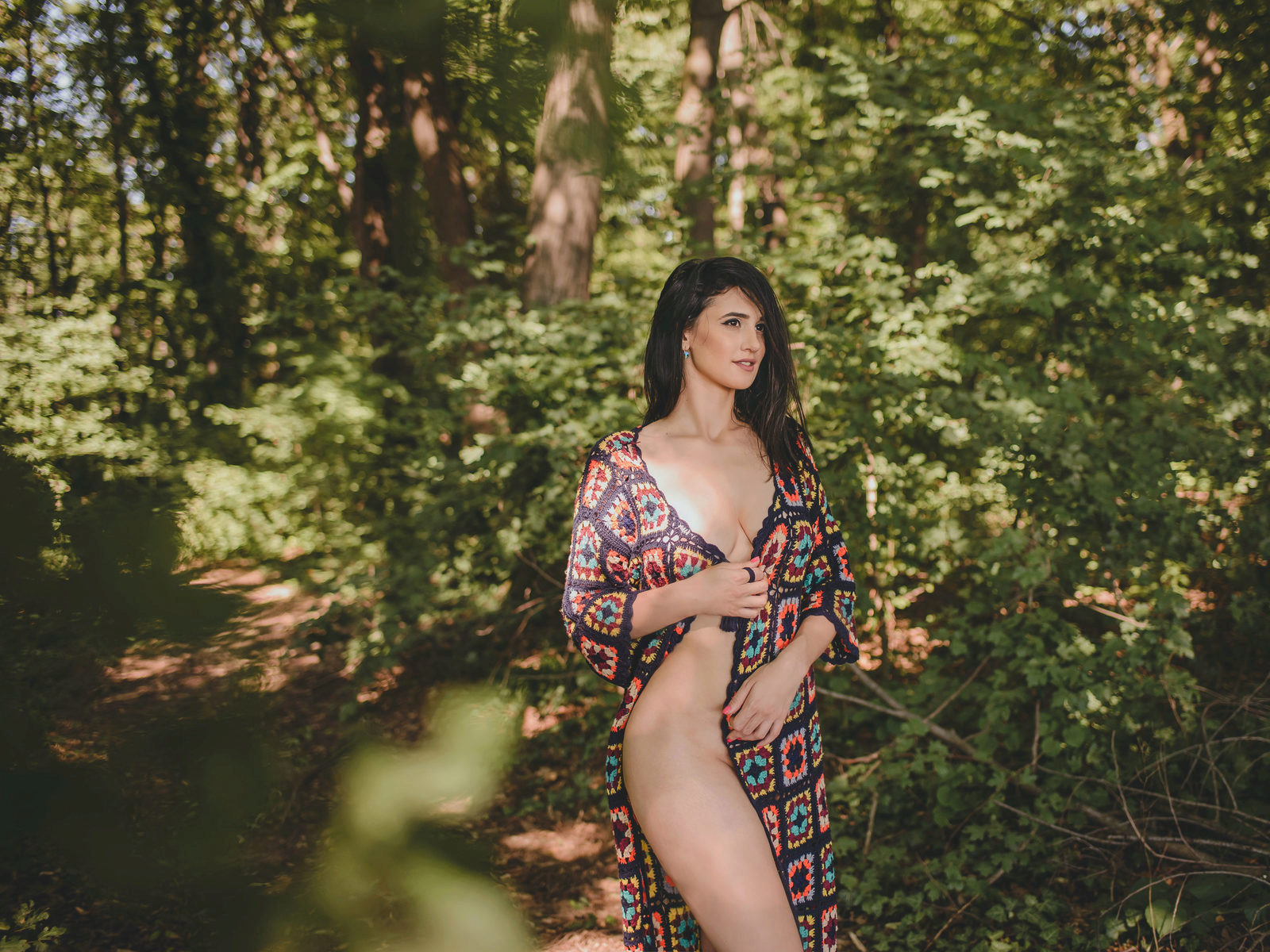 CF: One thing fans really enjoy is your shower shows. Did you think they would be as popular as they are?
BL: I honestly found out just now with your question and I'm so happy to know people like them. So the answer is no! I never even thought that they could be popular as they were mostly VIP shows … but this only encourages me to do more and try to make them better!
CF: Do you have any favorite role play games or fetishes you like to explore on cam?
BL: It's hard to choose a favorite. I'm up for almost any roleplay. Though something which I would love to try more is domination. It's something I would really like to explore and understand.
CF: What are your favorite books and movies and why?
BL: My favorite books… Most of them are realistic: psychology or Russian literature … things that make me think and challenge me to understand different perspectives. Books that give answers and force me to think. Of course that's when I actually read (laughs). I haven't read anything for a while except the chat! For movies, I like dramas … tragic movies where everything's dark and moody and keeps me in suspense. And I know this will contradict what I just said, but I also love Disney cartoons. They make me happy-cry! So amazing!!!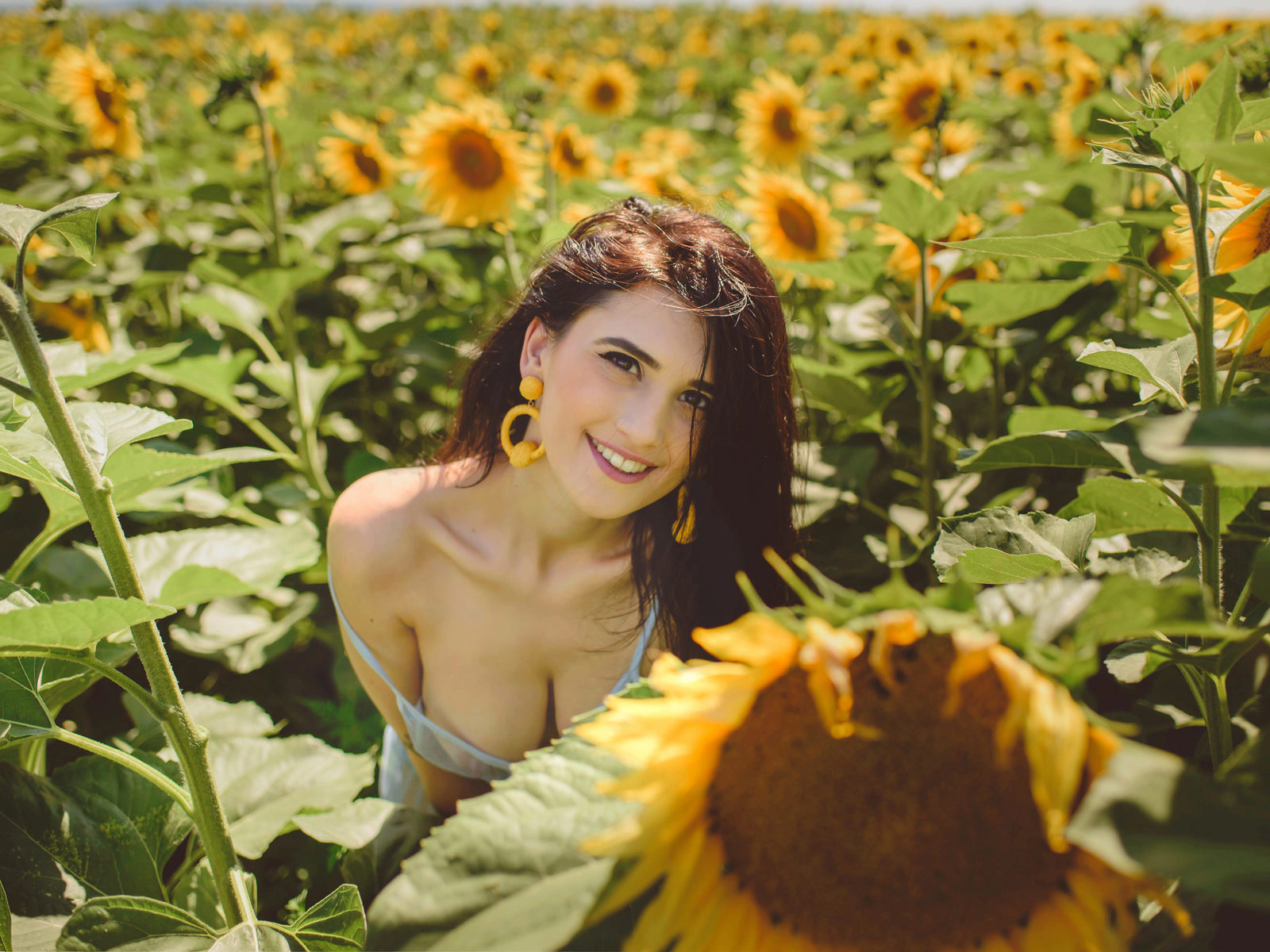 CF: You're constantly laughing in your chatroom. How do you keep the atmosphere light-hearted and fun?
BL: (more laughter) Sometimes I don't even have a reason and just laugh at stupid things, like I see a fly in the room and it reminds me of some funny story … Or I just see "open milk" in chat and it cracks me up. I don't know! Though, on a serious note, my followers and fans keep me upbeat. They make me feel loved and cared for, and on bad days they're always there to try and cheer me up. The people who surround you are so important, and I'm very lucky that people like these decided to support me when they can.
CF: What was the funniest thing you ever experienced on cam?
BL: Hm … there are so many. Some are private so I'm not sure I should say. But once, in free chat, I was getting tips for my interactive Ohmibod and things were getting really hot and it felt amazing … until the moment when the painting on the wall fell on my head. (laughs) In conclusion, it was funny to experience a little "shame" on cam.
CF: Finally, what advice would you give to a brand new cam model?
BL: I would say "hi" and smile and say to not be discouraged one bit. Like in anything you do for the first time, you need to learn and see how it's done. Know your boundaries and see how far you can get. It's about hard work, making a schedule you're comfortable with, staying involved, doing research and always looking for ways to improve. Also patience is needed… patience and practice are key. And I would also wish them good luck haha!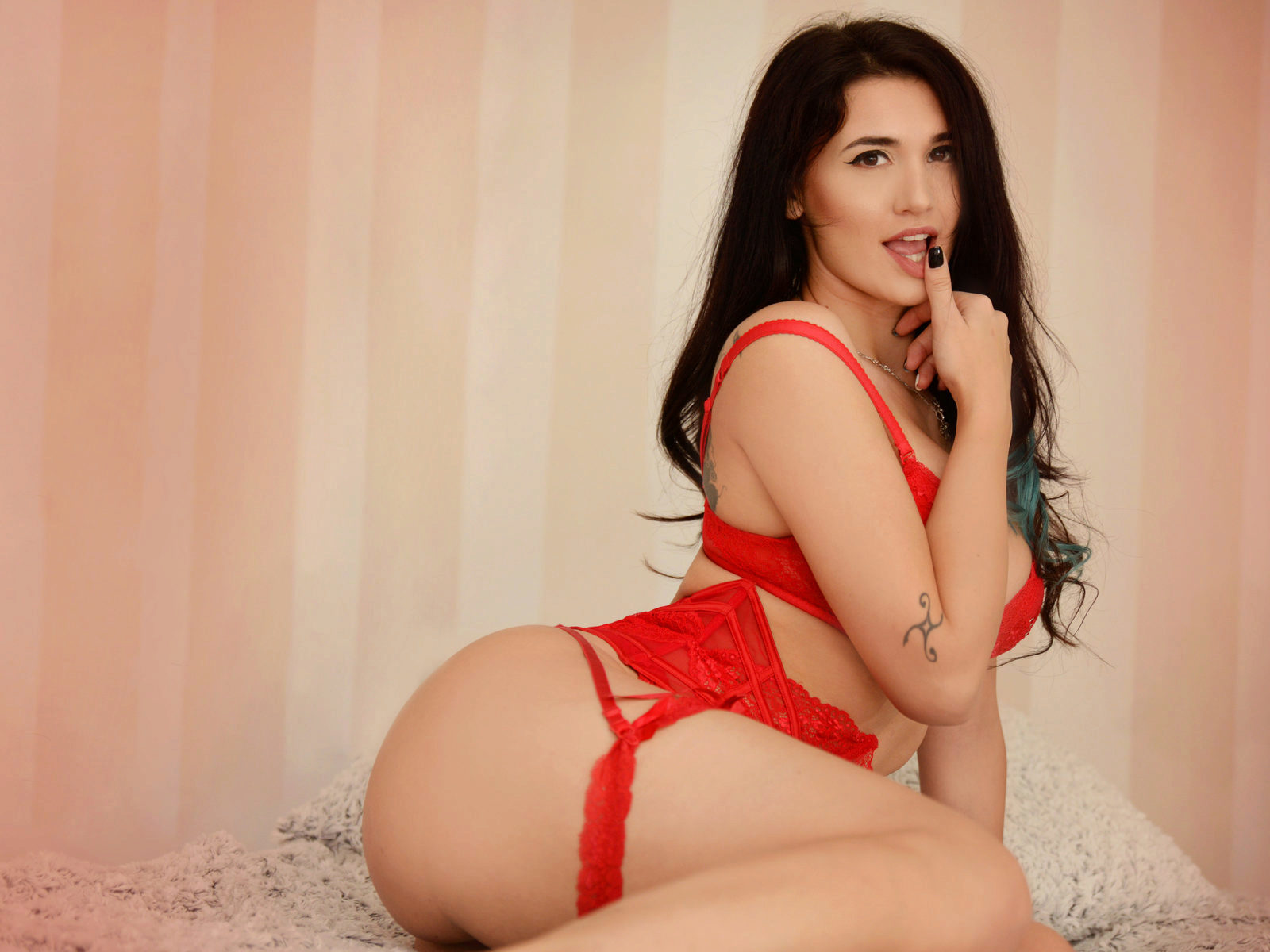 Want to know more about this stunning brunette? Visit Baylee Love in her chatroom, or check out her official Flirt4Free profile and add her to your favorites. While you're there, do not close your browser until you've watched her promo video, as it is a work of erotic art rife with all the things that make Baylee Love so special. And if you want to know more about her wet and wild shower shows, we reviewed one of her best on this very blog! Read all about it here, then watch her steamy feature show for yourself!